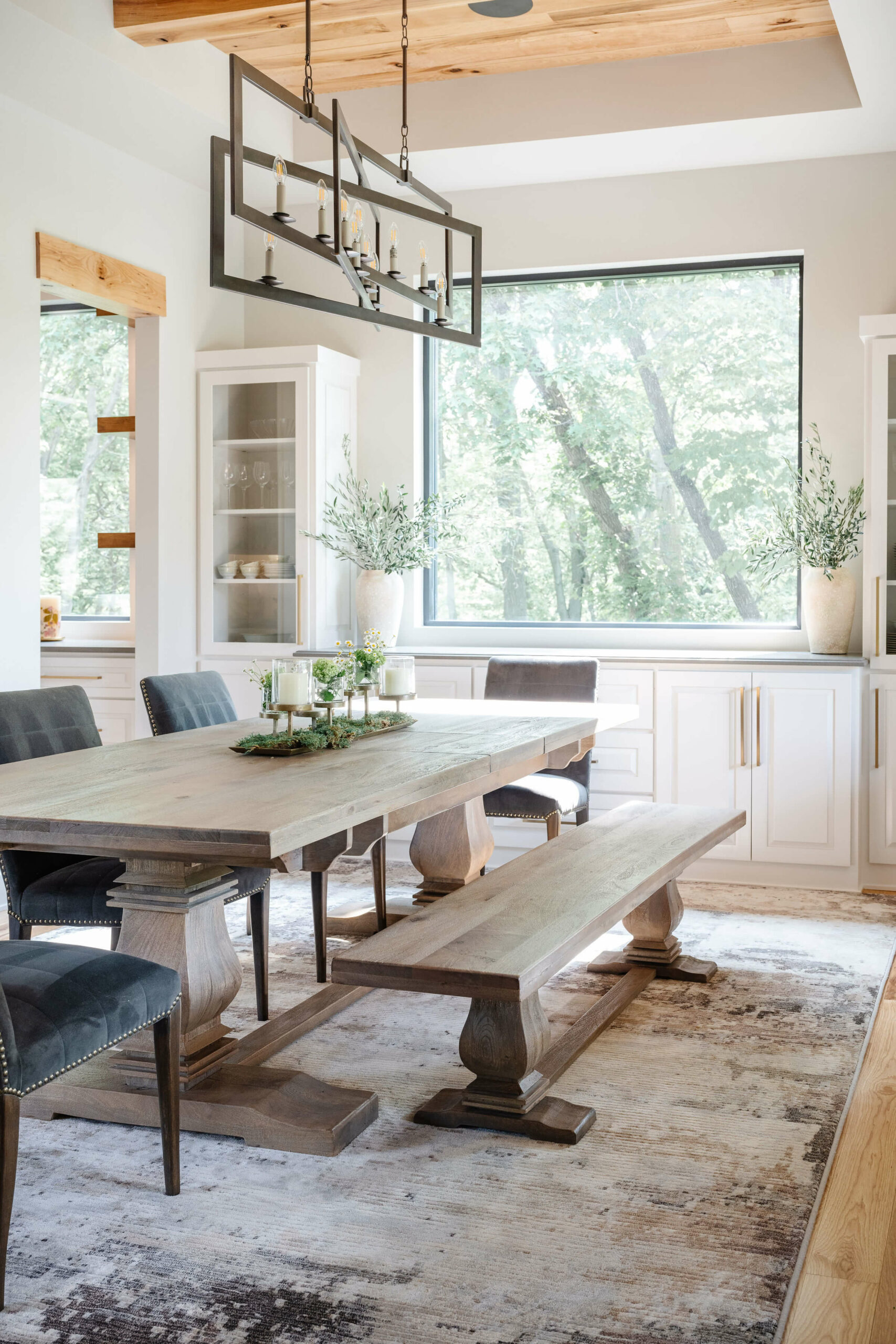 JH Interior Design Receives ASID Project Awards
The Nebraska/Iowa Chapter of ASID (American Society of Interior Designers) held its annual project awards dinner on Thursday, September 14, and JH Interior Design was awarded four awards for outstanding design. Below are some photos of our winning projects as well as snippets from our award applications. Congrats to everyone involved. Enjoy!
Residential 
Ponca Hills
Lead Designer – Breanna Cortinas
Silver Award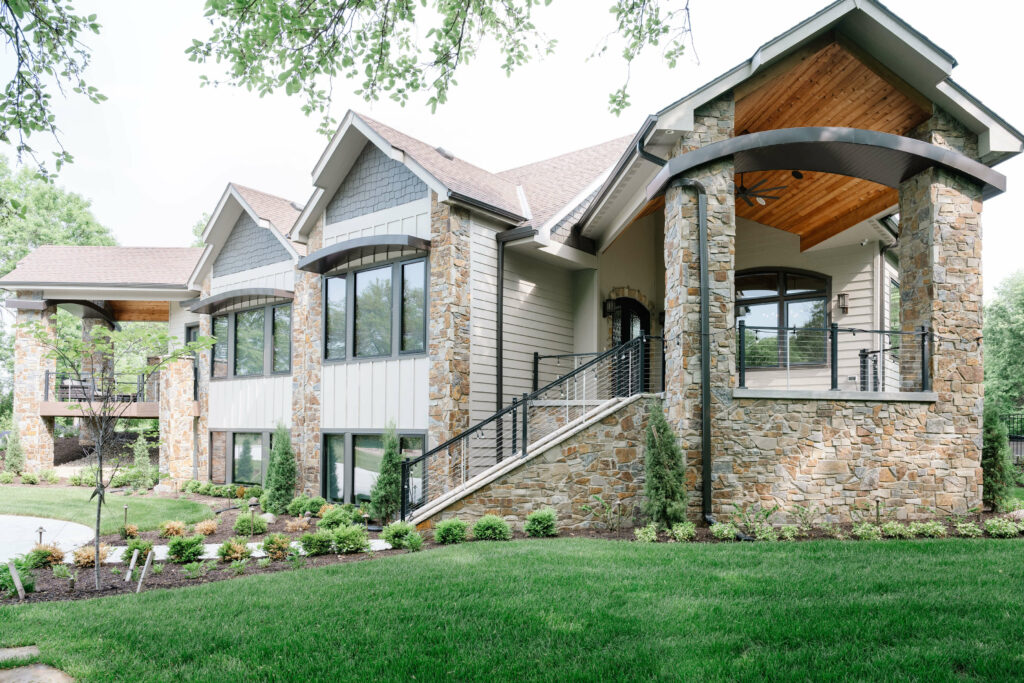 Unlike most homes in Omaha, this house is surrounded by woodlands and nature. With large interior windows it was important to let the views of the outside be the star of the show. We kept finishes and fabrics quieted using warm neutrals and texture to accomplish the "inviting mountain lodge" the clients were seeking.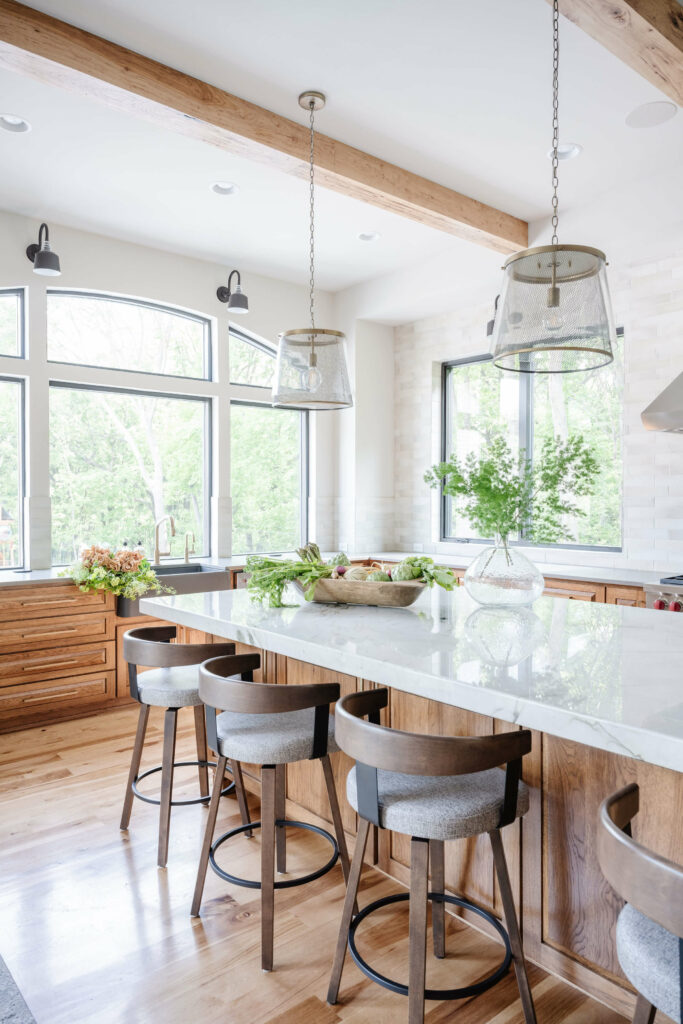 It was important to the client that the space not feel "cookie-cutter." We sourced hickory wood, custom-made travertine tile and had a custom stone blend fabricated for the exterior. More photos can be found on our portfolio.
Commercial
Metro Credit Union
Lead Designer – Nikki Skomal
Silver Award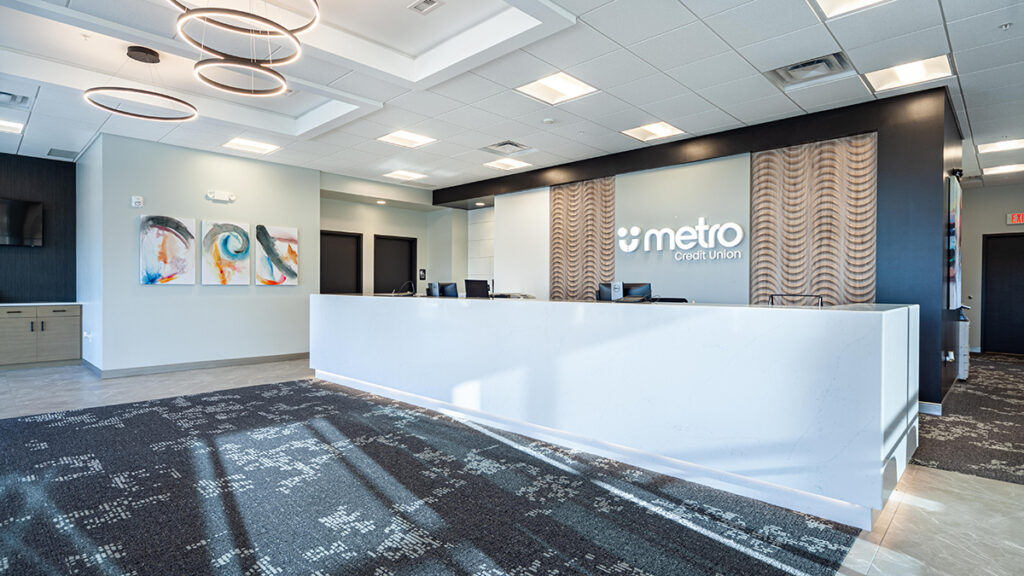 Metro Credit Union wanted an updated model for their new and existing locations that focused on telebanking. The layout is very different from that of a traditional credit union where there are virtual call rooms. An abundance of glass provides views into all spaces by staff, but layouts provide obstructions to keep client information private. The goal was to create a contemporary design that could easily retrofit into any space.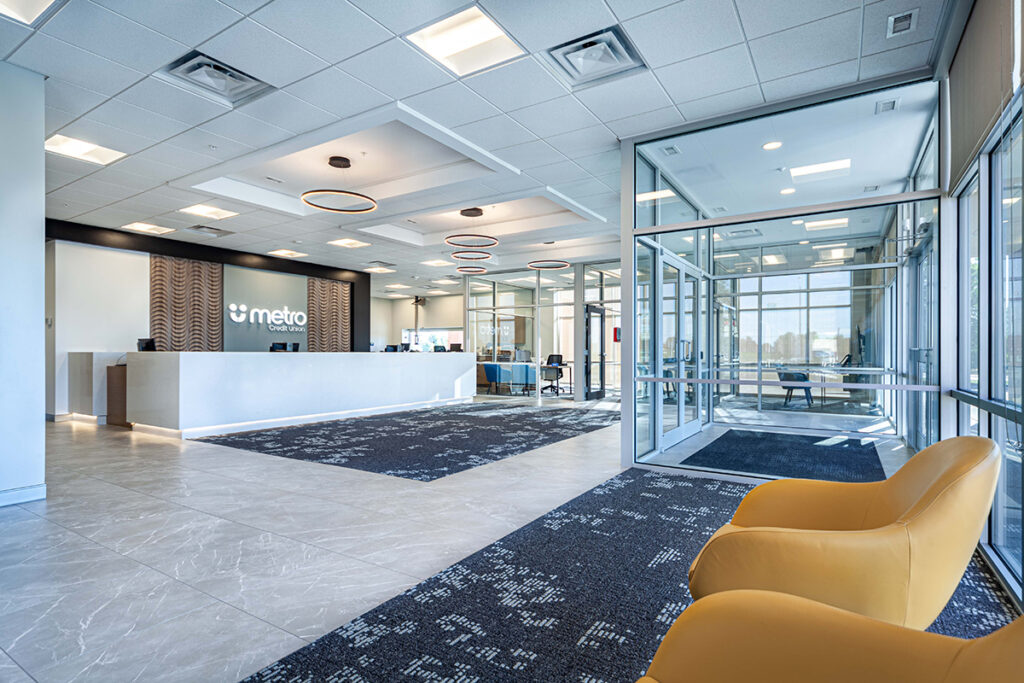 The most significant challenge in this project was working with the existing teller stations and window locations. We had to be careful to lay out the space where it felt intentional and not as an afterthought. Budget was also a concern so we "picked our places," by focusing on chic accents behind the front desk, interesting lighting and unique furniture. More photos can be found on our portfolio. 
Altum
Lead Designer – Nikki Skomal
Silver Award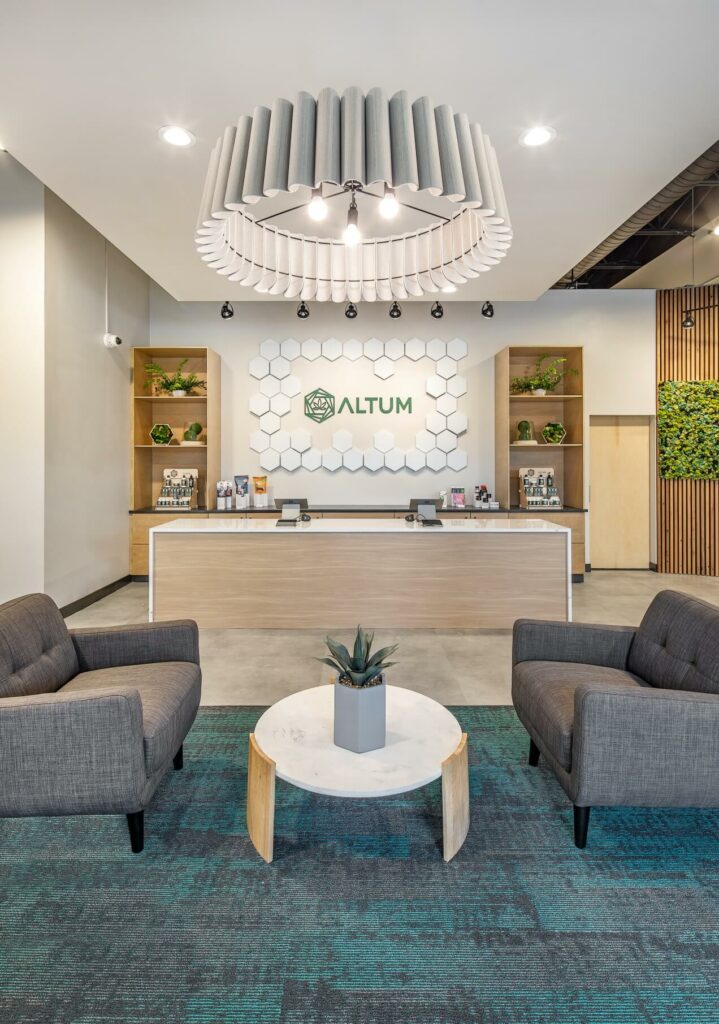 The goal for this project was to provide a high-tier experience for CBD customers. We designed the layout in such a way that customers can shop in a clockwise motion, providing easy flow in a small space. A central point of sale allows for employees to offer easy assistance to customers anywhere in the store. Ultimately the owner wanted each person to walk out more knowledgeable on the subject of CBD.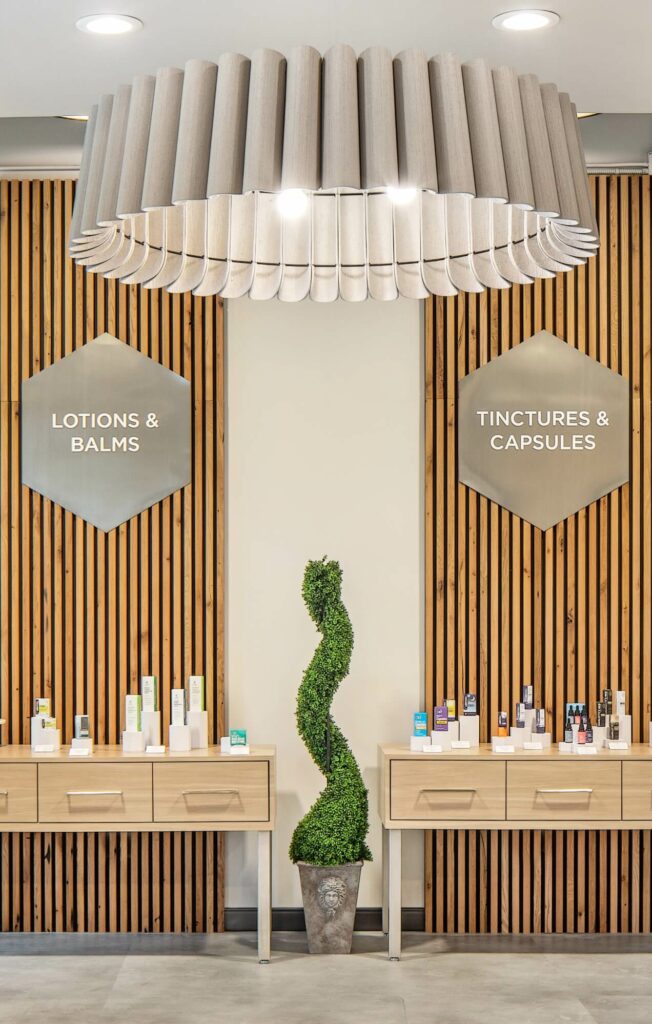 With this project starting just after the pandemic, material prices were high, and we had to find ways to cut costs from original material specifications. Alternate quartz was used. The general contractor built out the dimensional wood wall panels instead of using a prefab product, and furniture for the back of the house was cut. Ultimately, we achieved the look we were going for and in budget, just a bit behind on timeline. More photos can be found on our portfolio. 
The Winery
Lead Designer – Breanna Cortinas
Bronze Award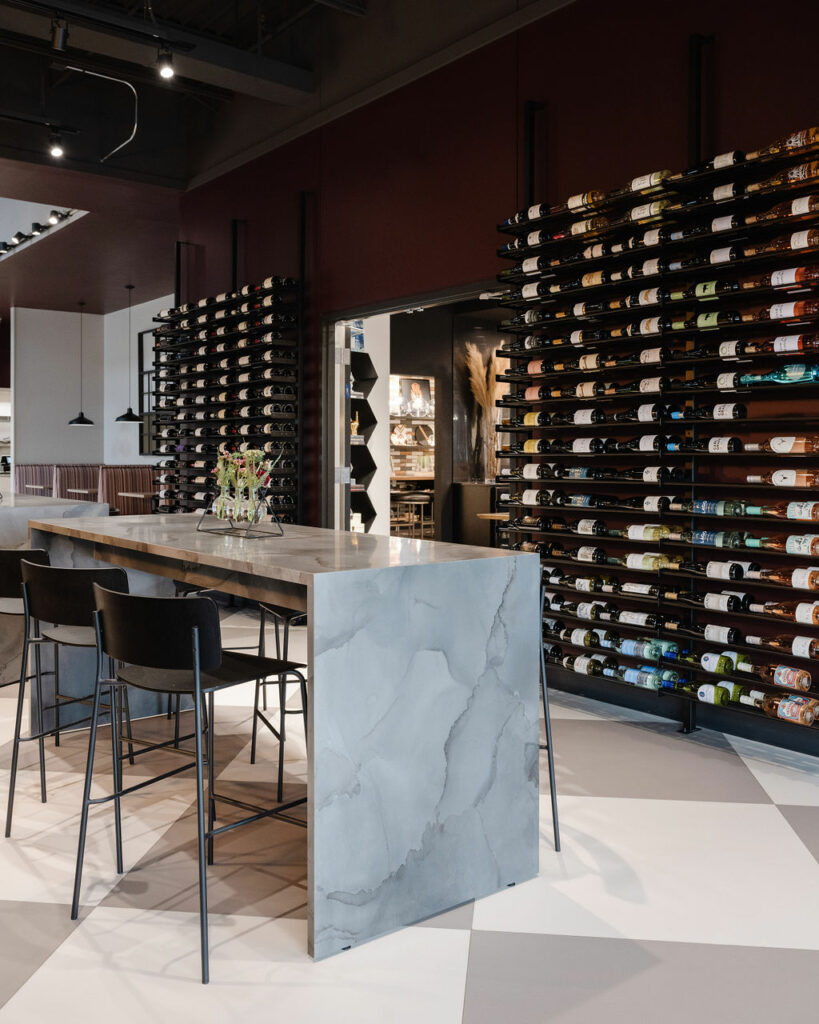 We designed The Winery with a unique concept in mind–connecting it intentionally to our design retail showroom, The Studio by JH. Large doors open to that space and a wine color on the walls complements the showroom's moody interiors. Modern wine racks flank the opening and resemble an art installation. As a customer moves through from the entrance, they see into the showroom, experience waterfall-edge, high-top tables and work their way back to the traditional-looking deli counter and comfortable booths for seating.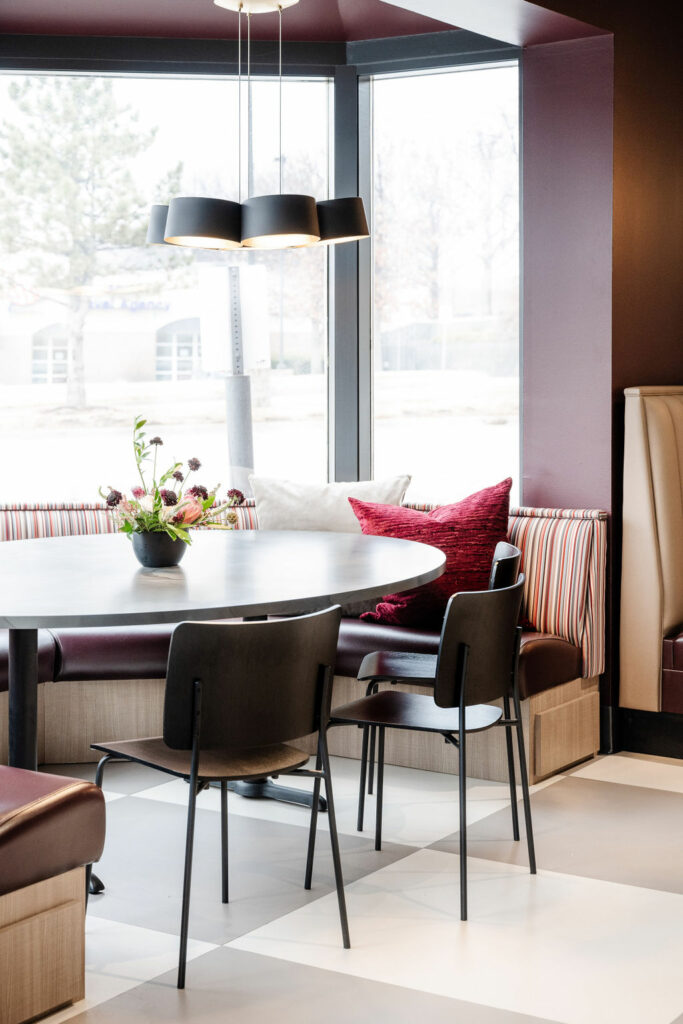 The Winery was a family-owned business that had been in this same location for 30+ years. With new ownership, it was important we reimagined the space with some familiar touches but modernized it throughout. We kept the original bay window seating and incorporated a built-in booth with hidden wine storage. Likewise, we used an interior window that was part of the original restaurant by incorporating it as an art feature in the same location. We also created a custom framed piece by using hand drawings from original The Winery newsletters and making a collage. More photos can be found on our portfolio.